TikTok, a social media platform targeted at mobile phone users, garnered attention from people worldwide and has become the most downloaded app in July 2020. With around 1.2 billion active users and growing, TikTok is more than just a hub for influential videos. It's a platform that fosters new talents and allows the community of creators to thrive by helping them to find innovative ways to connect with their audience and cultivate best practices to bring their creativity to the next level.
Whether you're new to TikTok or you're an experienced content creator who is looking for a new direction, Vidma Screen Recorder will definitely come in handy when you plan to start a trending movement with your original videos, music, and editing.
How to make TikTok Videos with Vidma Screen Recorder
1. Inspiration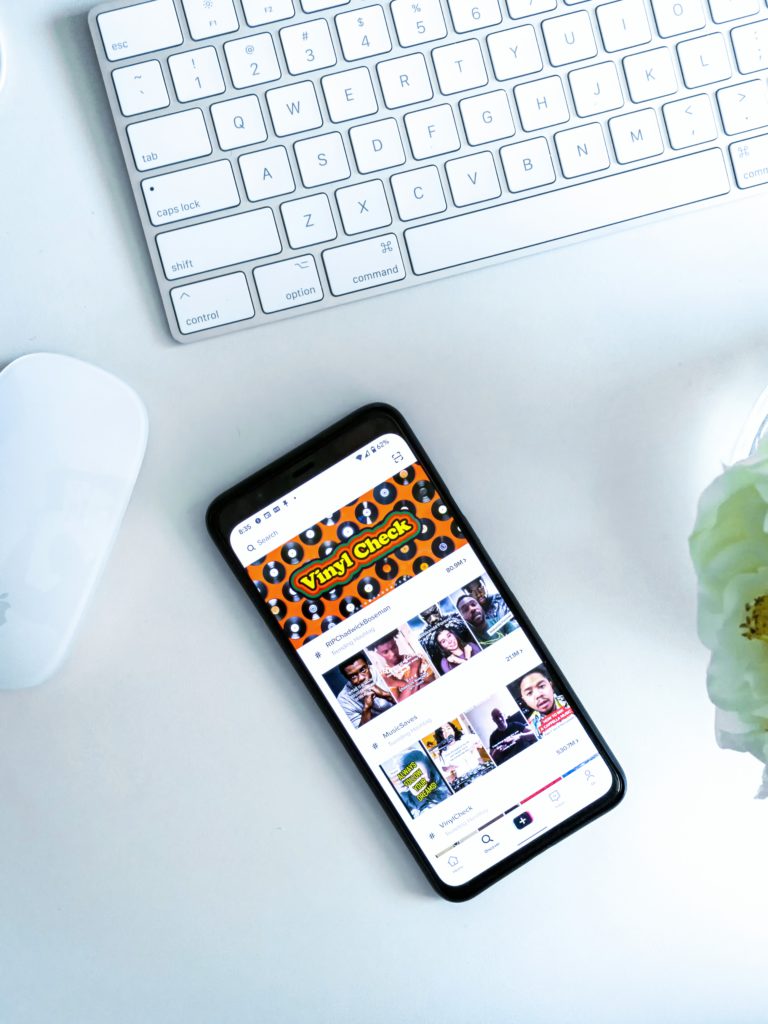 It can be hard to get recognized as there are than 500 million people constantly uploading new videos to TikTok every day. So you need to create a video that'll grab the audiences' attention. The first thing to do is get inspired and decide what type of videos you would like to create. You can create many types of video you can create with Vidma Screen Recorder, such as reaction video, gameplay, tutorial, lip-sync, presentation projects, comedy and so on.
2. Choosing format of your TikTok video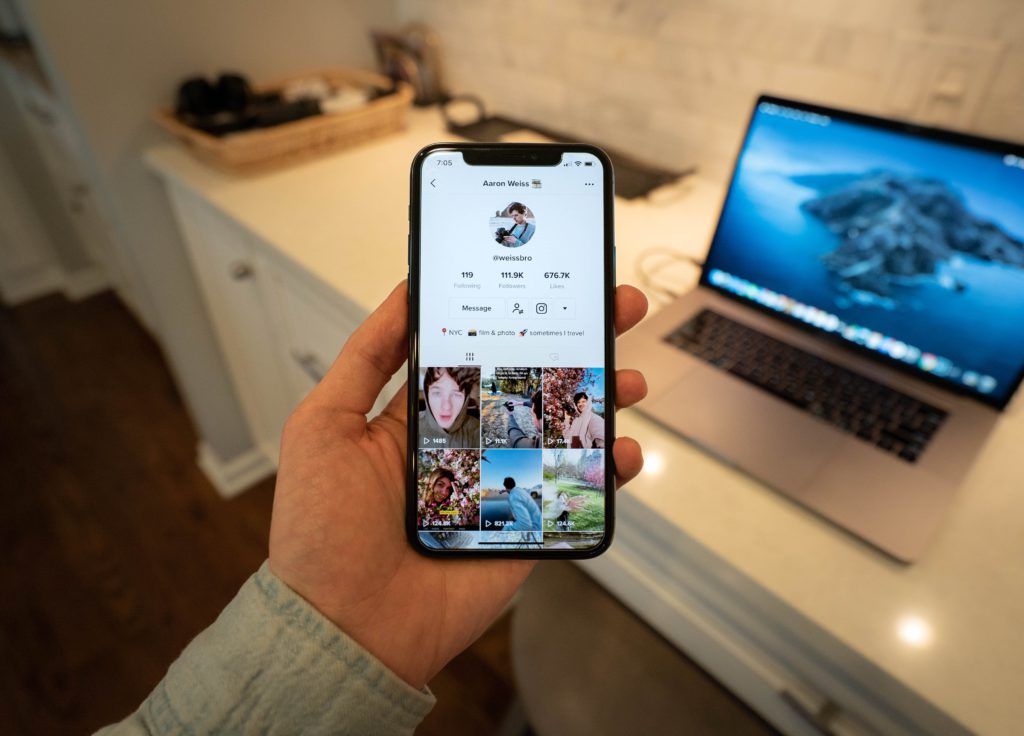 Once you got your contents ready, start recording with Vidma in just one tap. Click on the "Start" button on the floating window to initiate the screen recording. Depending on the type of video content, you might want to choose different formats for your recordings.
For reaction video

Simply turn on the FaceCam feature to include your expression as a window in the content of the screen recording.

For gameplay video

You might want to turn on the recording with the internal audio feature to include the game sound of you and your opponents in your recordings.

For tutorial video:

Simply capture voice-over by activating the external audio recording feature to include your narration.
3. Amp up the flair with Vidma's built-in video editor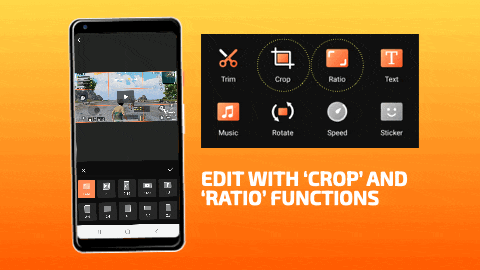 Once you're done recording, edit your video with Vidma's full-fledged video editor. Vidma allows you to do all the editing can be effortlessly with just an Android phone, saving you all the trouble to export it to a computer for editing.
Adding extra flair and personality to your screen recordings will definitely make your videos look more unique and original. Customized your video by adding stickers, text, your own music, or draw your screen while recording with the brush tool; TikTok Community loves them.
Besides trimming your video's length and adjusting your video's speed, do remember to crop your video into TikTok's specific ratio (16:9) before you save it.
4. Save and share the video to TikTok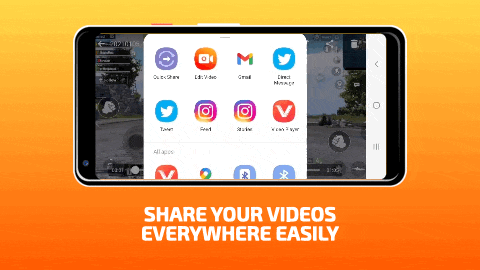 After the video is edited, click the share button and select TikTok to upload it directly to your TikTok account. You can also mix your video with other videos you recorded in TikTok to produce a collage effect. If you would like to get your friends and family's approval before sharing it with your TikTok followers, you can send them your video via any other third-party apps such as Whatsapp.
5. Engage and entertain your audience with creativity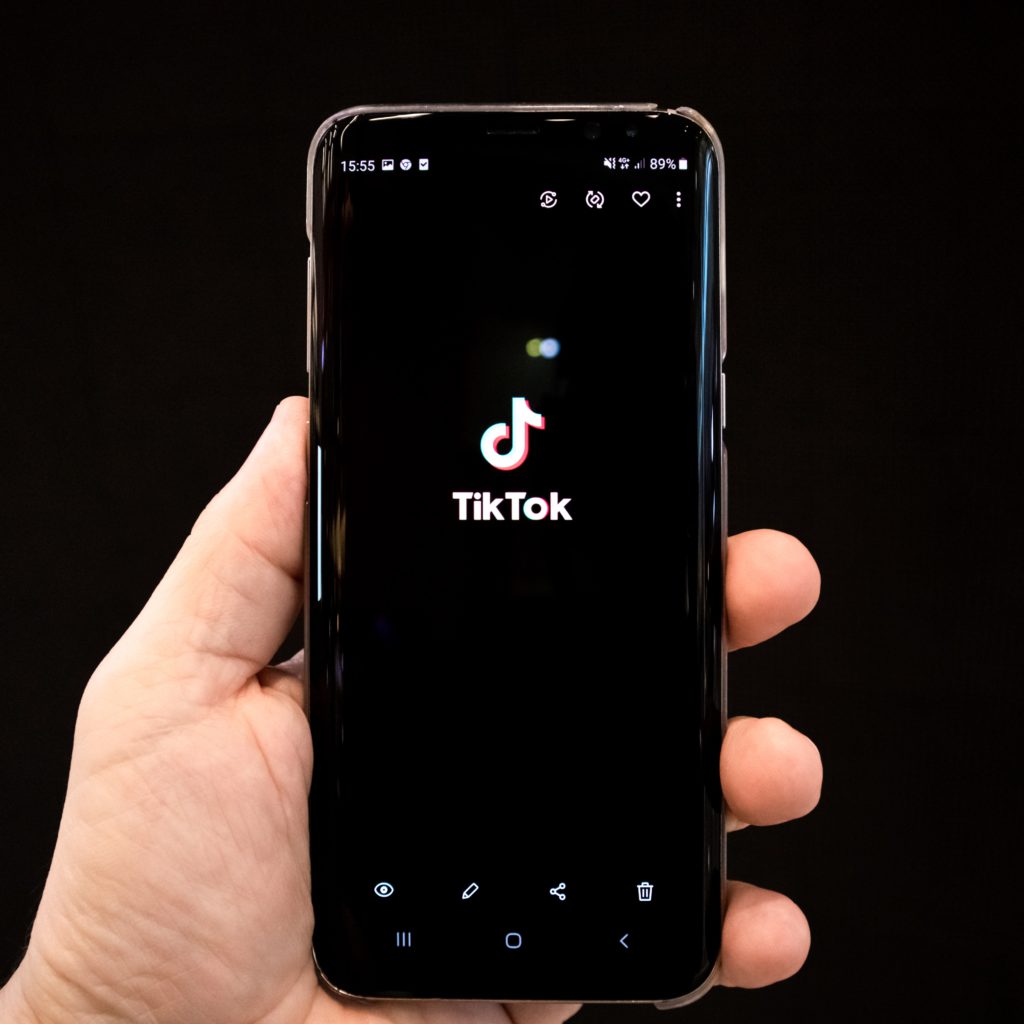 When you are creating a TikTok video, you should focus on ways to unleash your creativity. Enjoy the production process, don't be afraid to test on multiple shots and create different versions of the video. Boldly use Vidma Screen Recorder to try out new ideas until you are satisfied with the final product. There are endless creative opportunities to turn your video into amazing content that are worth sharing.
Let Vidma Recorder be your Video expert
Why Vidma Screen Recorder?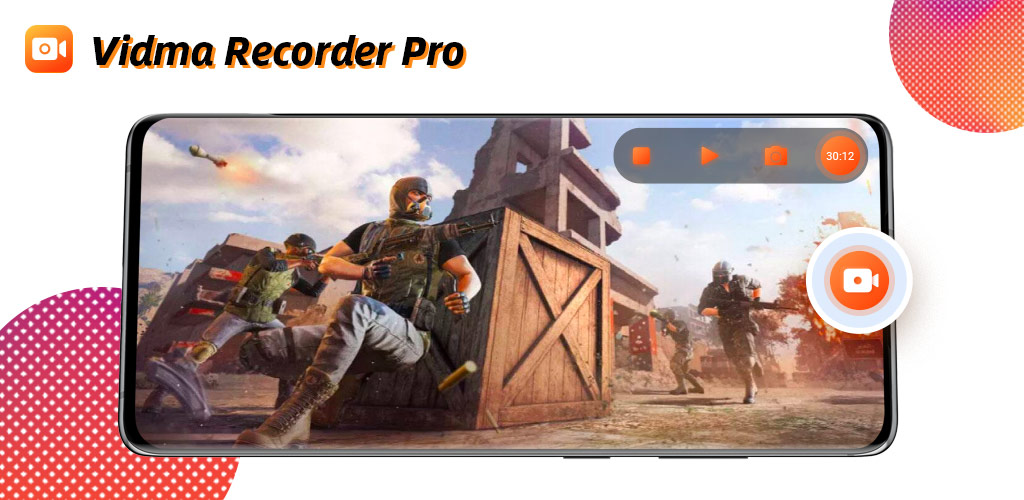 ✔ It is FREE and user-friendly. Vidma let you make, save and share videos within minutes. You can add collaborators, get approvals and share TikTok videos for your viewers to enjoy.
✔ If you need to publish your video on platforms such as Facebook or Instagram, simply duplicate your video and adjust its size (specific ratio) to ensure that the video remains consistent across multiple social channels.
✔ Vidma's customization options can release your creativity infinitely, creating stunning videos that will definitely make you stand out from the crowd.
✔ Use themes, music, stickers, texts and other customizable elements to create themes for your videos to boost the authenticity of your video.
Download Now: Vidma Lite | Vidma Pro
Check out Vidma: Facebook | Instagram | Twitter | GooglePlay | Website | Medium | Discord
Need more tips? Read all about it here!