It's common to record your games for two reasons. The first is to capture the moment for future reference and bragging rights (if you made a magnificent play in-game, usually on PVP). The second is to share them with others through a video-sharing website. Youtube and streaming services such as Twitch and Mixer are examples of this. Third-party applications like Google Play may also be used to record playthroughs on most phones.
These are just some examples of the numerous ways, and they're all simple to set up, provided you know what you're doing. But to help you, we've gathered a few tips about screen record mobile game playthroughs for Android.
Nowadays, the most popular games that most gamers like to screen record include first-person shooting games like PUBG and Fortnite, as well as other games including Minecraft, Roblox, and others.
Since you will be sharing your gameplay screen recordings on social media or different video platforms like YouTube and Twitch, you need to ensure that the quality of the recording is not compromised. Some screen recording apps will record your gameplay very slow with many audio problems, while others will keep acting problematic.
Why Choose Vidma?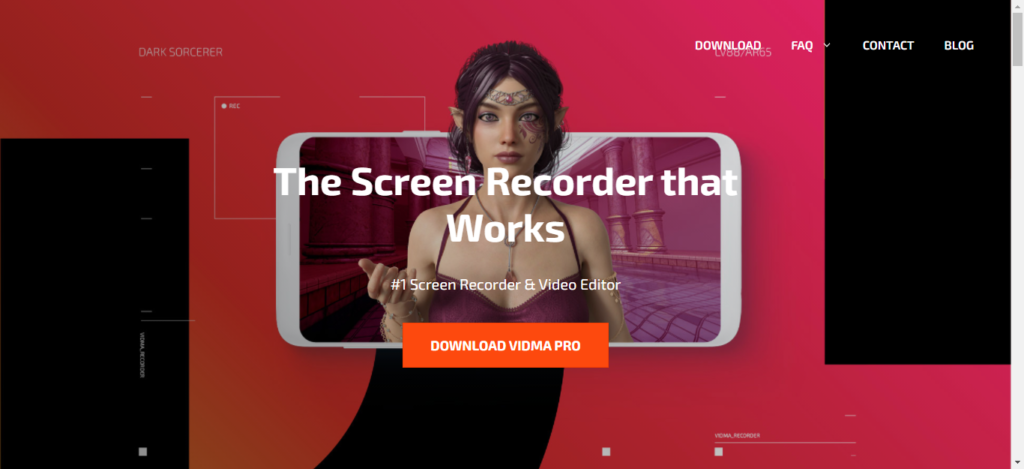 You will need to make your decision wisely when selecting the best screen recording app for Android games. Vidma is an all-in-one screen recording solution for Android gamers. The app has various features that can be very helpful while screen recording for gaming.
Screen Recording Games With No Watermark For Free
Some apps will record your gameplay very well but put a watermark on the final video, asking you to pay to get the watermark removed. However, this is not the case for Vidma. With Vidma Lite, you can do screen recording for gaming on Android without worrying about any watermarks to ruin your whole video.
A Screen Recorder App for Games that Works Without Root
Most of the screen recording apps also require you to root your phone in order to screen record your gameplay. With Vidma, you do not have to root your phone for seamless screen recording. Not only that, but you can also record your screen for as long as you want – there's no time limit. While other apps will charge you a hefty fee for this feature, Vidma provides its users with this feature for absolutely free.
Screen Record Games With Facecam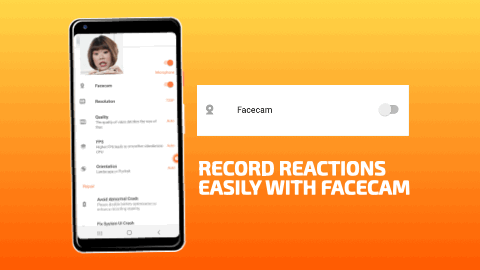 Do you want to have a screen recording experience like all the famous Twitch streamers, with their Facecam on while recording their screen? Well, now this feature is no longer limited to PC gamers! With the Vidma screen recorder, you can enjoy screen recording for gaming while having your Facecam on as well!
A Full-Featured Video Recorder Loaded With Video Editing Tools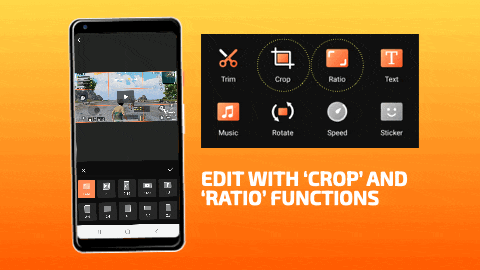 The amazing features don't end here, though! Are you tired of screen recording your Android games on one app, exporting the video, then editing it on another app and exporting it again? Vidma understands that it can be a very tiring and lengthy process. Therefore, it has made it simpler by integrating a built-in video editing app with the screen recording app.
With the Vidma screen recording app, you can not only record your games on Android but also edit your recordings on the spot. Cut, crop, and rotate your video as you wish. You can also trim the video so that you can remove any unnecessary parts as you desire. Not just that, but you can also add your favourite music as well as whatever text you want in your videos with the help of Vidma. And if all this wasn't enough, you can also speed up or slow down your video!
Share Your Screen Recording Videos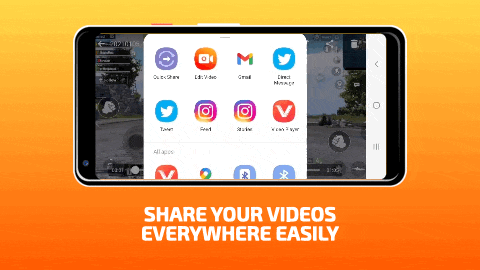 After recording and editing your screen recording with Vidma, you can easily export it in the matter of a few taps. You can seamlessly share your videos on social media or YouTube, or Twitch. As mentioned earlier, there is no watermark on your videos; hence you won't have to worry about that while uploading your videos online.
Download Now
Vidma is a free screen recording and video editor app on Android that can make your screen recording experience seamless and simpler. Gone were the tedious days when you had to wait for hours to get a video exported. With Vidma, you can do that in just a matter of a few taps. So what are you waiting for? Download the app now and get gaming, recording, editing, and sharing!
The Vidma Team is always working on improving our products. We aspire to be the best screen recorder app for Android users. We appreciate your feedback and suggestion – you're always welcome to leave a review on Google Play Store for us!
Download Now: Vidma Lite | Vidma Pro
Check out Vidma: Facebook | Instagram | Twitter | GooglePlay | Website | Medium | Discord
Need more tips? Read all about it here!