Video editing is much easier, straightforward and efficient with the use of Android video editing apps nowadays. Back in past, you need to go back and forth between softwares to start editing videos, facing a lot more bugs and complications. The process to create a perfect video is much simpler today with the advancement of technology.
Why is editing videos important?
Did you know that videos cover about 80% of web traffic? But it's more than just that, as the commercial benefits for editing videos are ever-growing. Do you want to save the perfect moments in your life more efficiently and put them into a reel? Think about having the sweet videos of your loved ones saved on your phone.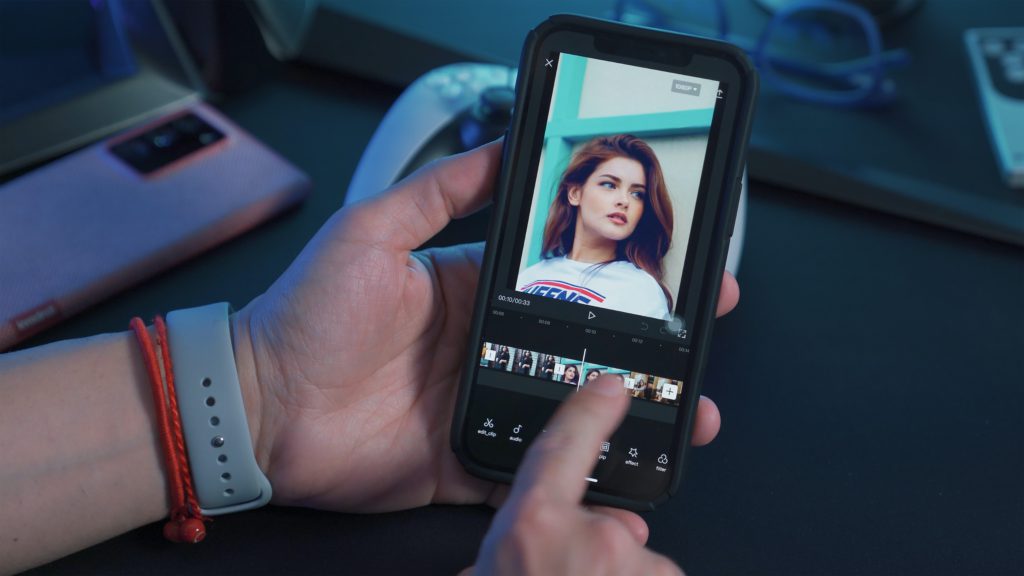 While video editing was more about content creation that was deemed essential for marketing and advertisements of businesses, it has much more to offer than that. Perhaps a special moment in life that you'd like to keep, or even some of the best videos you would like to record for future references. Video editing helps bring all the best parts together with your unique touch.
Best 10 Tips to Edit Videos on Android
Looking for some video editing tips to create your masterpiece? You are now reading some of the tips specially curated by a group of experienced video editors. We are here to share some of the best tips to start video editing on Android like a professional.
Get a user-friendly video editing app.
With so many video editing apps available on the Play Store, picking the right video editor can be tricky. How would you know which one is the best for you? While everybody might have their own preferences or features that they tend to look out for in a video editing app, we suggest that you get one that's multifunctional and user-friendly. These two features are crucial as they play a vital role in increasing efficacy and productivity.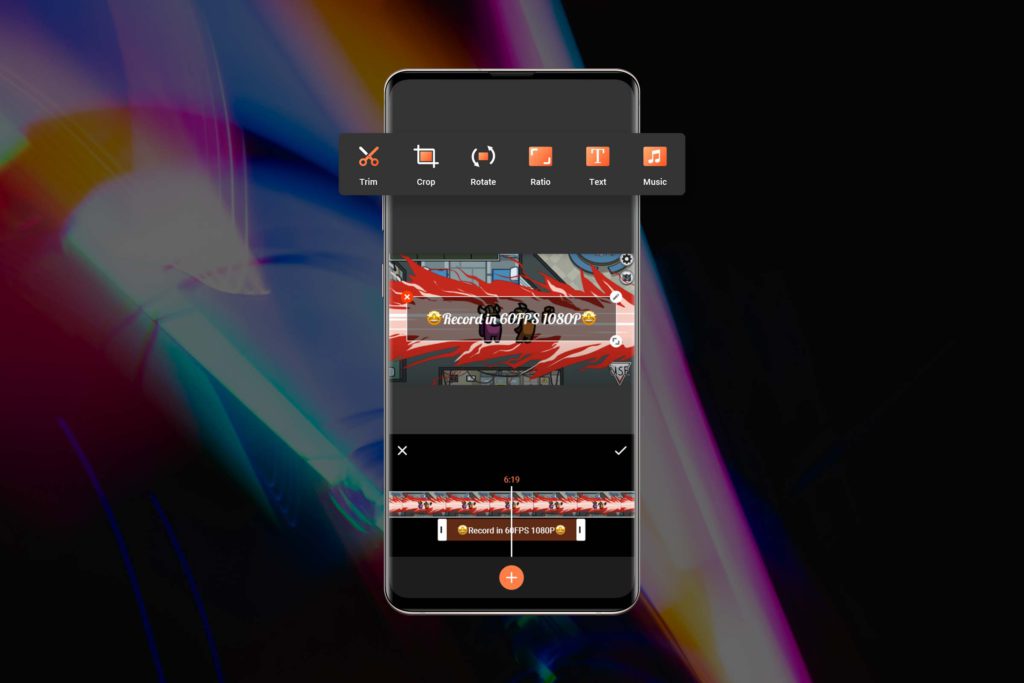 We recommend Vidma Screen Recorder, as it fulfils both of the stated features. It is multifunctional and convenient, as it allows video recording and editing within the same app. It is suitable for both beginner and experienced editors, and the best part is – it is FREE. We'll discuss more about its features at the end of the article, but for now, let's get back to the video editing tips.
Get a clear sound and background music.
It is important to get the background music right in video editing. Adding the right tone of music can retain the attention of the audience for your videos. For voiceovers, the sound should be clear and engaging with a bit of pitch to make the video sound engaging till the very end.
Use battery saver mode during videos editing.
Battery drainage is a primary cause of how most people lose their footage during editing. Imagine if your device suddenly turns off due to low battery just when you are about to finish your editing work. Sounds frustrating, doesn't it? So, do remember to turn on the battery saver mode during video editing.
Update your phone frequently.
Updating your phone will keep your phone working in high quality. Each update improves your phone by providing the latest features and fixed bugs.
Increase your storage limits.
Video clips consume a lot of space in the storage. We don't think you would want to come to a situation where your phone notifies you with "Storage full, videos can't be saved" when you finally finish editing the video.
Customise the notification settings.
Notifications from social media platforms can be disturbing. Try optimising your settings to ensure you are not disturbed while editing the video so that you can concentrate on your work.
Make the video succinct by removing the extra spaces in videos.
You might have noticed some extra spaces on your video which contains only background noises and no actual content. Trim and remove them to make your videos precise and easy to watch.
Add special effects within videos.
Adding an extra pinch of special effects will engage your audience better. Try adding some stickers, texts or emojis to grab attention or make it funnier.
Use FaceCam for reaction videos.
Utilise the FaceCam feature in the screen recorder to include your reaction as a window on the screen. Both the reaction and main content can be recoded simultaneously, saving you time to edit a separate reaction into the main content.
Save your work during editing.
Always remember to save your videos during editing to ensure your work is safe in case of any unseen incident.
Why Choose Vidma?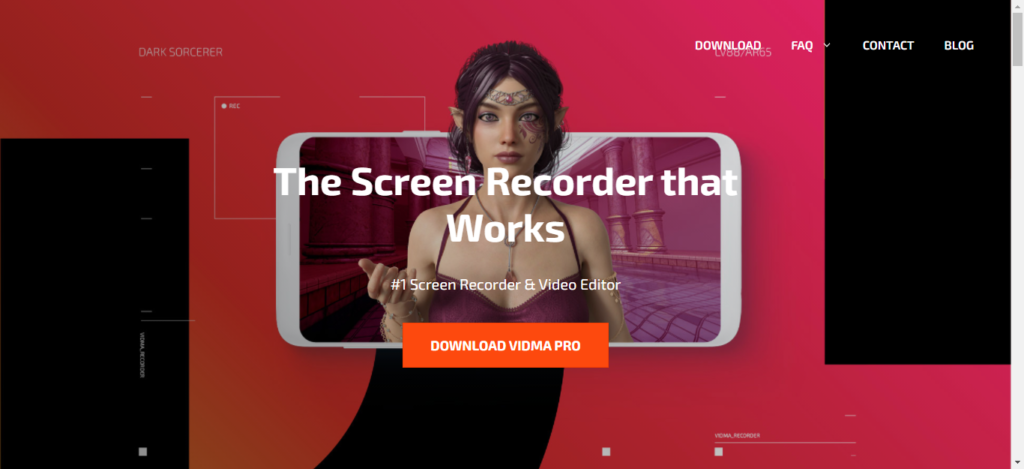 Here are some features of this breathtaking app that will convince you to download Vidma for better screen recording and better video editing:
Easy to use: You can record your mobile screen easily on Android devices with no root and no time limit. You can also export and share your recorded audio easily.
Editing feature: You can trim/rotate/crop and add music to your in this app without any other editor.
Audio capturing ability: You can capture audio internally and externally for Android 10 and above.
Safe and secure network: You do not need any registration for this app. Moreover, there will be no access to a third party to ruin your work.
These fantastic features of Vidma, as mentioned above, will surely help you to improve your video editing in no time.
Now that you know the trending songs and how to use Vidma to record and edit your videos, what are you waiting for? Download Vidma and start editing your videos now!
Download Now
Vidma is a free screen recording and video editor app on Android that can make your screen recording experience seamless and simpler. Gone were the tedious days when you had to wait for hours to get a video exported. With Vidma, you can do that in just a matter of a few taps. So what are you waiting for? Download the app now and get gaming, recording, editing, and sharing!
The Vidma Team is always working on improving our products. We aspire to be the best screen recorder app for Android users. We appreciate your feedback and suggestion – you're always welcome to leave a review on Google Play Store for us!
Download Now: Vidma Lite | Vidma Pro
Check out Vidma: Facebook | Instagram | Twitter | GooglePlay | Website | Medium | Discord
Need more tips? Read all about it here!