Features and user experience that differentiate Vidma Screen Recorder
There's a lot of screen recorders available for download on Android. The obvious question for you as a user that comes to mind is: What makes a good screen recorder stand out? We look at the key aspects of features and user experience.
Uses of Vidma
The first key aspect of Vidma is the flexibility it offers. The app is perfect for a multitude of uses, ranging from personal to professional use and anything in between.
Here's how users have been using Vidma. Recording their activities such as:
Online work meetings, on platforms such as Zoom or Microsoft Teams.
Online classes
Video calls with friends or family on WhatsApp or Skype
Gameplay videos of mobile games (for gameplay content creators).
Reaction videos (for content creators or influencers), using a front/face camera to record yourself
Features of Vidma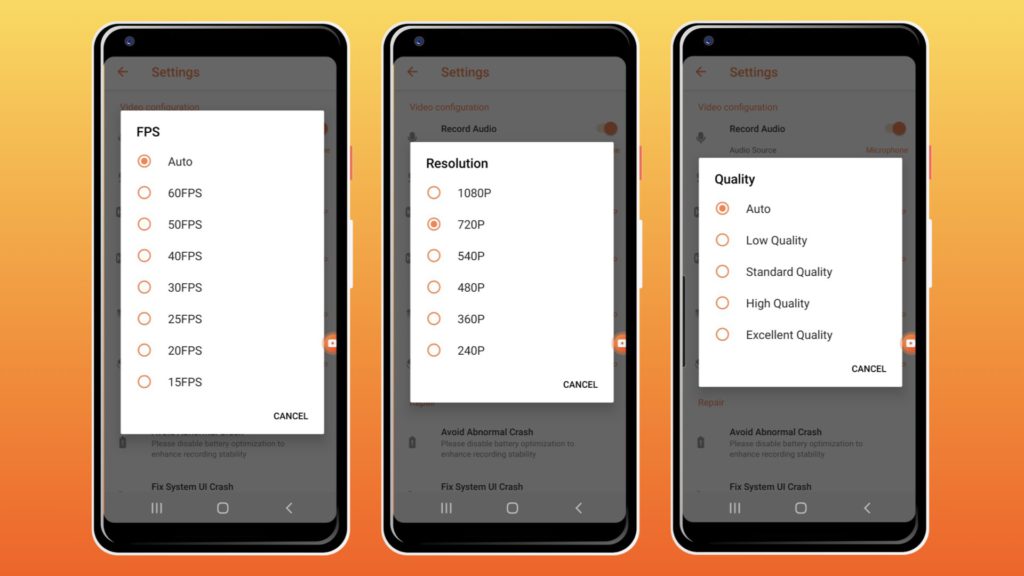 The Vidma screen recorder has fully functional features to help you through the video creation process from start to end. The app comes with an editing tool which allows you to:
Crop and rotate the video to cut parts of the screen out and tilt it the right way up. The app captures any area by itself for quick recordings, which is why we added this option of cropping.
Trim the beginning, middle and end parts to cut parts of the video. This is particularly useful for when you want to remove clips of yourself setting up the video.
Add your own background music to the video.
Adjust the volume of your voice's audio, if it is either too loud or otherwise.
Adjust the speed of the video.
User Experience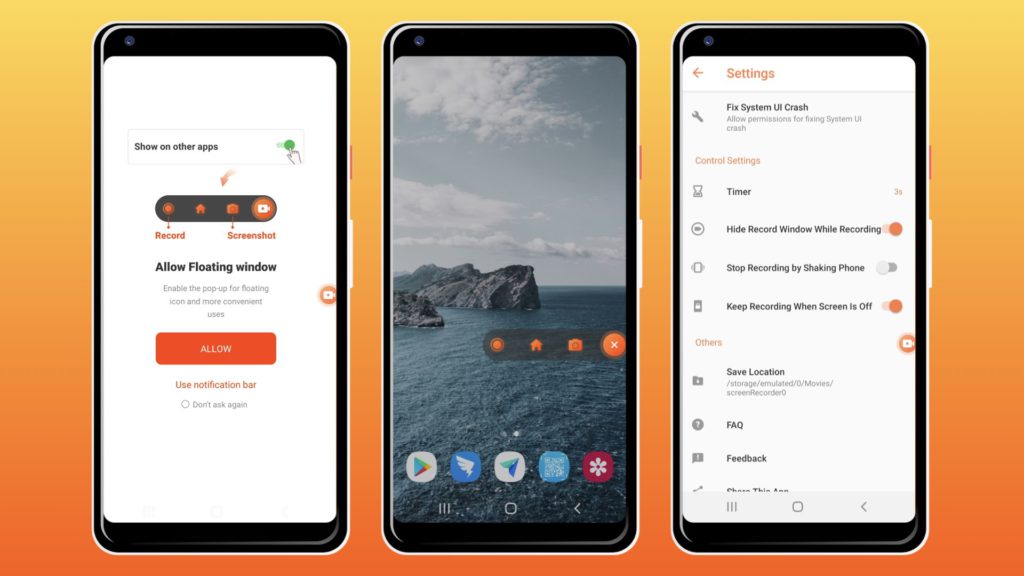 Vidma Screen Recorder does not only boast many uses and features; it was also designed to make the video creation process a lot easier. To that end, a number of convenient product elements were included in the app design. Recording is very simple to start and stop: The start-recording button is present with just a tap on the notification bar, or on an over-app floating window. During the recording, the app automatically hides the menus, giving an uninterrupted screen recording. You can easily shake the phone to stop.
Our User Promise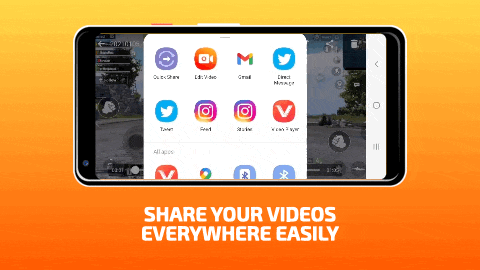 We want to empower users to create the most professional recordings possible – this is why the app does not impose any time limit on your recordings. In addition, it does not add any watermarks to the final product. Videos created on Vidma are also compatible with most platforms out there, with easy sharing right from the app itself!
Vidma Screen Recorder
Vidma Screen Recorder differentiates itself from its competitors with a wide range of uses, functional features, and a simple and easy-to-use product interface and design. It is a free app that you can use without limitations.
The Vidma Team is always working on improving our products. We aspire to be the best screen recorder app for Android users. We appreciate your feedback and suggestion – you're always welcome to leave a review on Google Play Store for us!
Download Now: Vidma Lite | Vidma Pro
Check out Vidma: Facebook | Instagram | Twitter | GooglePlay | Website | Medium | Discord
Need more tips? Read all about it here!