How to make great gameplay videos with a slow or old phone
I'm sure that you watch a lot of video content from content creators on YouTube or other social media platforms. From gaming videos, reaction videos or something completely different, you'd have thought about creating your own content after getting inspired from watching them. If you don't have the right equipment, though, it can be very hard to get started, especially if your phone has limited functionalities. Vidma has put up the Vidma Lite Screen Recorder without root up on Google Play Store again. With the Lite version of our screen recorder for Android, making great content on a budget becomes much easier.
Setting your Phone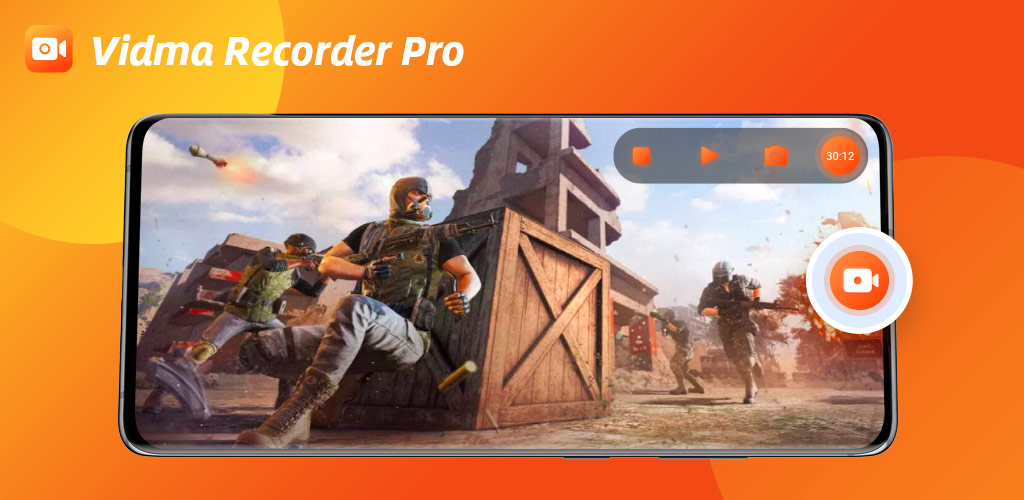 Here's how you can make your own gameplay videos using the Vidma Lite Screen Recorder. If you want to make a reaction video, check out our previous blog post here. Now, let's get down to business. There are some things you need to keep in mind.
Make sure that the game that you want to record runs smoothly on your phone. If it does not, check if it is the only application running by closing all other apps that may affect its performance. Make sure that you have enough storage space on your phone, whether it is to install Vidma Lite or store your recordings. You can find Vidma Lite on the Google Play Store. It takes up 54% less space than the full version of the app.
Starting the Recording on Vidma Lite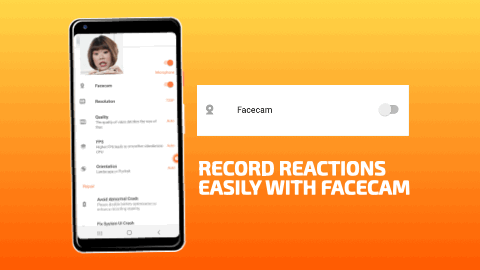 Once you have checked and set up all the things mentioned, you are ready to start recording. There is one thing that you can consider too: your face's recording. With the Vidma Lite Recorder, you can record your facial expression as well as your gameplay. If you are turning on the facecam function, this means that you have to think of lighting, the background and background noise, and make sure you are sitting in an appropriate place. When you have taken care of that, you can start recording.
Just open the Vidma Lite app and leave it running. Then, open your game and click the ''Record'' button on the notification bar or floating menu option. To stop recording, shake your phone. You have made a raw recording of your gameplay; it's that easy!
Editing on Vidma Lite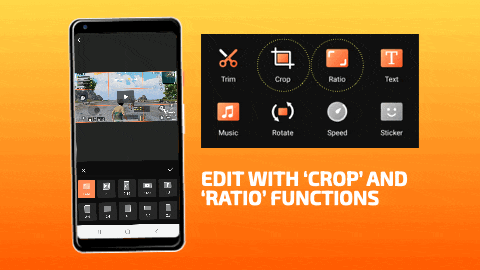 Making a recording is not the only step in making a good gameplay video. You also have to do the editing and the sharing. We'll start off with the editing. You may think that the editing part entails using an expensive and powerful computer with expensive software. Nothing is further from the truth: The Vidma Lite Screen Recorder is equipped with a fully functional editing tools. With Vidma editing tools, you can:
Crop and rotate the video to cut parts of the screen out and tilt it the right way up. The app captures any area by itself for quick recordings, which is why we added this option of cropping.
Trim off the beginning, middle and end parts to cut parts of the video out. This can be used, for example, removing the buffer video while you're setting up for the video.
Add your own background music to the video.
Adjust the volume of your voice's audio, if it is too loud or vice versa.
Adjust the playback speed of the video.
As you can see, you have a myriad of tools to enhance the look of your video. Even if you do not have the greatest phone, it does not mean that you cannot make brilliant content with it.
Sharing and Support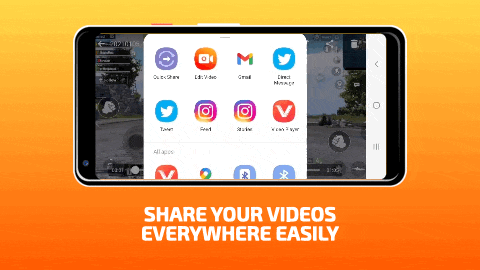 The last step in making content, after editing, is of course sharing it. To facilitate that, we have ensured that the videos made with the Vidma Lite Screen Recorder are compatible with most online platforms and social media. You can upload your videos to anything ranging from YouTube to Instagram to Reddit. It's really up to you how far and wide you want to share your videos. To make sure that your videos look as professional as possible, Vidma does not add any watermarks to the videos, even for the free version.
At Vidma, we are always working on improving our products. The team at Vidma, appreciate your feedback and support in our product and blog, to help us become the best screen recorder on the market. Do leave a comment below or a review on the Play Store if you like our app!
Download Now: Vidma Lite | Vidma Pro
Check out Vidma: Facebook | Instagram | Twitter | GooglePlay | Website | Medium | Discord
Need more tips? Read all about it here!