Diversify your content as content creators and influencers
This weekend was a weekend of holidays: Lunar New Year and Valentine's Day. It makes for a perfect time to spend quality time with your loved ones and connect with them through shared experiences. Connections can become a source of inspiration for content creators and influencers, giving you ideas for your next video on YouTube, Instagram or TikTok. If you're thinking about making reaction videos as content creators or influencers, Vidma has made the right tools to help you with that.
Make easy influencer reaction videos with Vidma
2021 has had a lot of great things and to look forward to. There is the upcoming Godzilla vs Kong film, the India England cricket matches and new episodes of Marvel's Wandavision. We have the Superbowl LV to fondly look back to and, of course, Poirier vs McGregor at UFC 257! These events and activities make great content for reaction videos. As content creators/influencers, you may be focused on posting pictures or vlogs of yourself, rather than reaction videos. We can imagine, if you haven't made them before, that it could seem difficult to make one. That's why in this blog, we will explain to you how you can easily make one!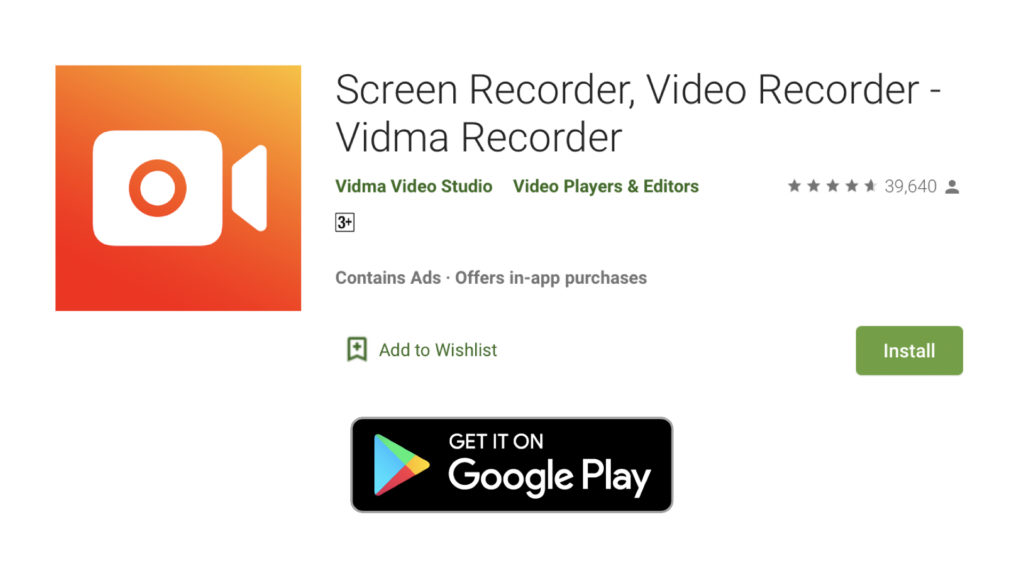 You may think that you need special equipment to make such videos. This is far from the truth: You can make great reaction videos with just your Android phone! To start, download the free Vidma Screen Recorder app from the Google Play Store.
Open the app and leave it running in the background. Open the video file of whatever you may want to make a reaction video of. It can be any type of video, whether it's from YouTube or any other social media or a video saved on your phone. The Vidma screen recorder runs over the apps which play these videos – you don't have to do anything complicated to set up your video.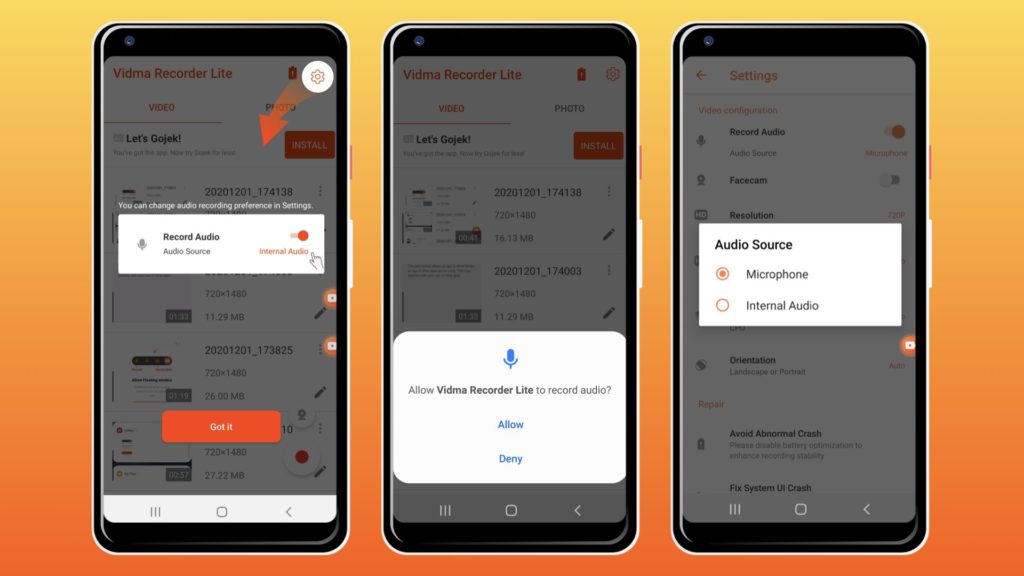 The third step is to make sure that you sit in the right place to record yourself. Have you thought about how the backdrop or the lighting will look in your video? Have you set up the front-facing camera on your phone just right? What about background noises that could disturb your recording? These are the little things that can affect video quality of a content creator/influencer. When you've checked all that, it's time to start recording.
Just set up the video you're going to use and go to the notification bar or the floating window to find the ''start recording'' button. Once the screen recorder starts recording, you can start your video and get to your actual 'reacting'. The screen recorder will automatically hide its menu to ensure the whole screen is captured. When you've finished your video, shake your phone to stop recording.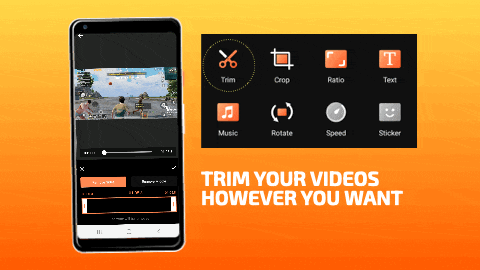 When you are done with recording, you will have a raw, unprocessed video in your hands. It might not look quite as good as you'd hoped it would be. Not to worry, the Vidma Screen Recorder has an easy-to-use built-in editor function. There's no need to use any expensive computers or software to make your video slick and crisp. With the editor feature, you can trim the video, so you can cut out the parts where you're reaching for the phone or positioning yourself.
If there are any bloopers midway in your video, you can cut them out too. You can also crop and rotate your screen if it's not tilted right. You can adjust the way your viewers see and hear your videos too: This can be done by changing the pace the video is played back and adding your own background music. In addition, you can adjust the volume of the audio.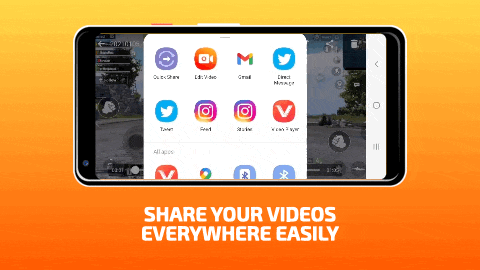 All of the features of the screen recorder give you full control over the way your video will look like. After you finish 'moulding' your video into shape, it's time for the most important part of the process: Sharing. To facilitate sharing your video as much as possible, the final product is compatible with almost all online platforms you can think of YouTube, Instagram, Discord and many more. From this point on it isn't as much about your video-making skills, but about getting many views as a content creator/influencer. By adding a catchy caption to your uploads, you'll be sure to maximize the potential of your videos going viral.
At Vidma, we are always working on improving our products. The team at Vidma, appreciate your feedback and support in our product and blog, to help us become the best screen recorder on the market. Do leave a comment below or a review on the Play Store if you like our app!
Download Now: Vidma Lite | Vidma Pro
Check out Vidma: Facebook | Instagram | Twitter | GooglePlay | Website | Medium | Discord
Need more tips? Read all about it here!