Lunar New Year (LNY) and Valentine's day are coming up soon. It's a time of connecting and spending quality time with your loved ones, through sharing of food, presents and stories. We bond in different ways with our loved ones and gaming is one of the things that connect people. With COVID-19 in the backdrop, online meetings are the way to go, as we practice physical and social distancing. We have resorted to screen recording cherished moments online as keepsakes.
Why Screen Recording Gaming Moments?
(Mobile) gaming with your loved ones is a great way to unwind. Whether you are gaming with your family, closest friends, or your partner, you probably want to cherish those moment. Vidma Screen Recorder allows you to screen record the game you're playing, and also yourself via a face-cam.
How Does the Screen Recorder Work?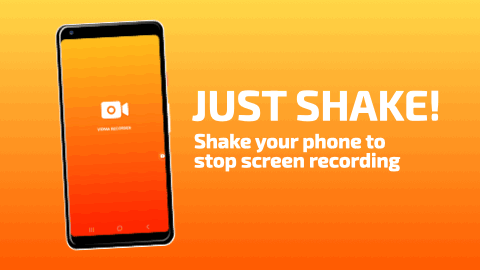 Download Vidma Screen Recorder app from Google Play Store and leave it running in the background. By clicking on the button on the notification bar or on the floating window, you can start the screen recording. The floating menu will automatically disappear, so they will not obstruct your recording. When you want to stop screen recording your game, simply shake your phone!
Adding the Final Touches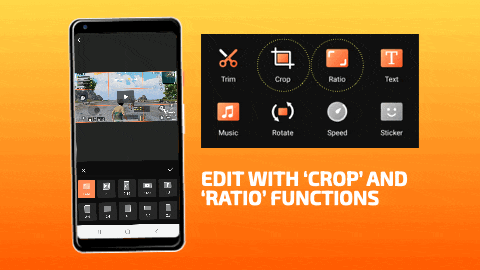 Edit the video to make it look sleeker with the functional editing tools. You can rotate and crop the screen, perfect for when your video is tilted off-center. You can trim the recording from the beginning, middle, and/or end parts. This way, you can remove some bits from the video if you want. You can also change the pace at which the video is played back, and adjust the audio volumes. Lastly, you can add your own background music to your recording too.
Share Your Videos
Now that we've shown you how to make and edit your screen recordings, we come back to the most important part: Sharing! Shared memory can be kept alive best by keeping it a memento. Recordings made with the Vidma Screen Recorder are designed to be very easy to share. You can share them as a message using any social media platform, be it WhatsApp, Facebook, WeChat, or any other.
The Vidma Team is always working on improving our products. We aspire to be the best screen recorder app for Android users. We appreciate your feedback and suggestion – you're always welcome to leave a review on Google Play Store for us!
Download Now: Vidma Lite | Vidma Pro
Check out Vidma: Facebook | Instagram | Twitter | GooglePlay | Website | Medium | Discord
Need more tips? Read all about it here!