Using Vidma Screen Recorder and Video Editor to create gameplay videos
We love watching our favourite gamers play our favourite games. There's something about the thrill of seeing someone play the newest games or reaching high scores you can only dream of. If you've always thought of creating your own gameplay videos but were too afraid to try, we've got a way! Try our FREE screen recorder for Android to create your gaming videos easily.
Which Game Drives More Views
When you're making gameplay videos, it's essential that your videos are of high quality. You don't want them to laggy or be fuzzy. Vidma records your games at 1080p resolution at 60fps. Go for the old classics like Crash, older casual games like Temple Run, or the latest hypes such as Fortnite, Among Us or GTA. You can make gameplay videos of almost any game you can think of with Vidma Screen Recorder.
How to Use Vidma Screen Recorder like a Pro?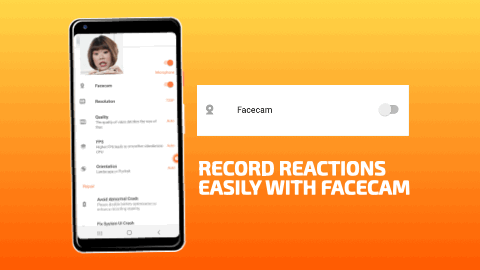 Download the app for free on Google Play Store and leave it running in the background. You can start recording your gameplay when you are ready. Toggle with the audio and face-cam settings so that while you are recording, both your own voice and your face can be recorded too – perfect for when you want to make a reaction video! To stop your recording, simply shake your phone.
Utilize the Built-in Video Editing Tools
Usually, you'll need a separate app or even a computer to get your video edited. Vidma allows you to edit your videos directly in the same app. You can rotate and crop the screen, trim unwanted parts of the video or change the video playback speed. For a finishing touch, you can add your own background music too!
Upload to Your Channel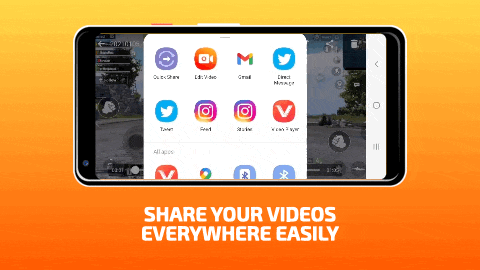 Now that you are ready to share your creation with the world, it's time to go and rack up that viewer count of your videos and gain new subscribers to your channels! Videos made with the Vidma Screen Recorder can be shared easily on various platforms, all within the app.
Start Your Video Creation Journey
Vidma allows you to create gameplay videos on your phone easily. With the built-in editor feature, you will not even need another app just to edit your video. All of this is available for free, and there is no time limit or watermarks to your recordings.
The Vidma Team is always working on improving our products. We aspire to be the best screen recorder app for Android users. We appreciate your feedback and suggestion – you're always welcome to leave a review on Google Play Store for us!
Download Now: Vidma Lite | Vidma Pro
Check out Vidma: Facebook | Instagram | Twitter | GooglePlay | Website | Medium | Discord
Need more tips? Read all about it here!