The World Health Organisation has urged the world to practise social distancing and avoiding crowds to control the spread of coronavirus (COVID-19). Although COVID-19 mortality rate is low, it has spread so quickly, causing chaos in all aspects of life.
In most parts of the world, governments and authorities prohibit all tourism activities until the COVID-19 pandemic under control, and the situation is getting better. Schools and office work are forced to be conducted online. In this situation, we are not even possible to visit our family and relative.
The first thing that you can try to do is calling your loved ones. Be it your family, relatives, or significant others who unfortunately cannot be in the same place as you in this pandemic situation. You might have no time to call them on regular days, but now you have more flexible time for them.
There are many apps on the store to choose from for video calls. But you need to download it first from the store because Android has no built-in video call feature; only on some OEM has said feature.
Once you have the app, you can proceed to have a video call. Depending on the carrier, you can also have a VoIP call. And do you know that you can take documentation for your moment like this? Yes, you can record precious moments together, especially in times of social distancing and look back at these tough times in the future.
Recording a video call or VoIP is not difficult to do anymore. Don't miss the chance to save these cherished moments! Vidma is one of the most reliable and easy to use screen recorder for Android.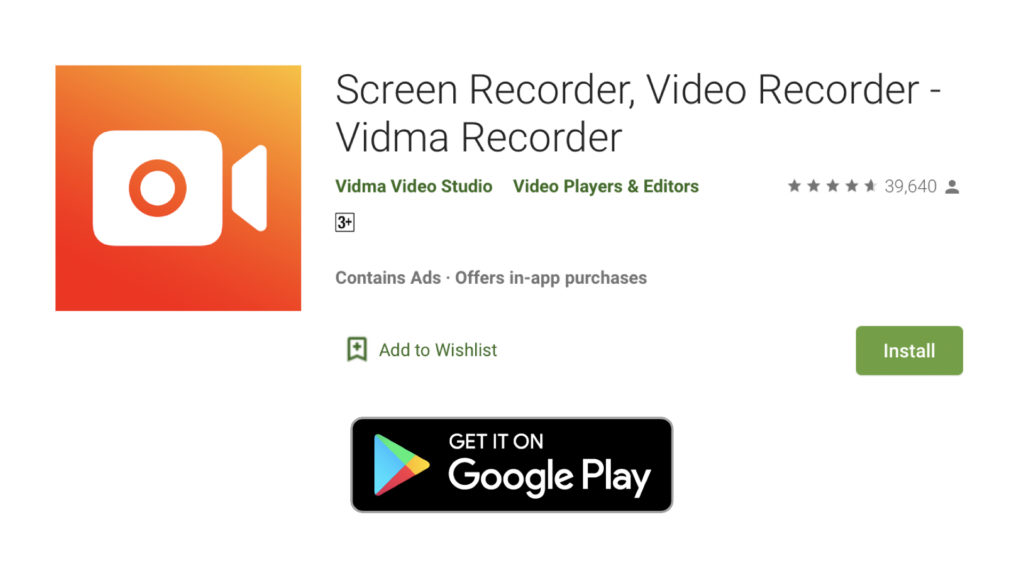 Vidma comes with easy to use interface and control to help you record your moment. Active the floating window, and you can start to screen record in one-click. You can record high resolution and high FPS (1080p, 60fps) without time limit; the only limit is your storage. Audio recording also possible with Vidma. You can screen record all your moment with family not only in high resolution but also with sound.
Once you are done with the call and recording, you can edit it right from the Vidma Recorder. It has built-in tools that you can do to edit your video. Trimming, cropping, drawing on the screen using the brush, and many more.
Share the video recording with your family or relative directly from the app. No more headache caused by finding the recent video. Vidma File Manager helps you locate the video you've recorded and share them easily within the app.
This is one of our favourite things besides having video calls – documenting the important and funny moments during long distance communication with our loved ones.
A little note from us: Make sure that you are only recording with permission from the party in the said calls. Your family might be okay with being recorded for future documentation, but your manager or employer might be not. Have fun recording with Vidma, and stay safe!
Download Now: Vidma Lite | Vidma Pro
Check out Vidma: Facebook | Instagram | Twitter | GooglePlay | Website | Medium | Discord
Need more tips? Read all about it here!