How do you screen record on Android for FREE with no watermark? There are numerous free screen recorders for Android available that can help you conveniently capture the screen, filming gameplay, or doing other screen recording tasks on your monitor.
However, after filming, you may notice that there will still be a watermark on your recorded video files. You may also have to face other limitations like poor video and video quality, paid subscription, and limited editing tools.
Those watermarks and limitations can irritate you at times, rendering the video nearly useless. So, how do we solve this issue?
There's only one solution: get a screen recording app without a watermark and free premium features with multiple high-resolution editing tools. Does an app like that exist though?
Before we start discussing the best free screen recorder with no watermark, here is something important that you should know.
3 Ways to Screen Record on Android for Free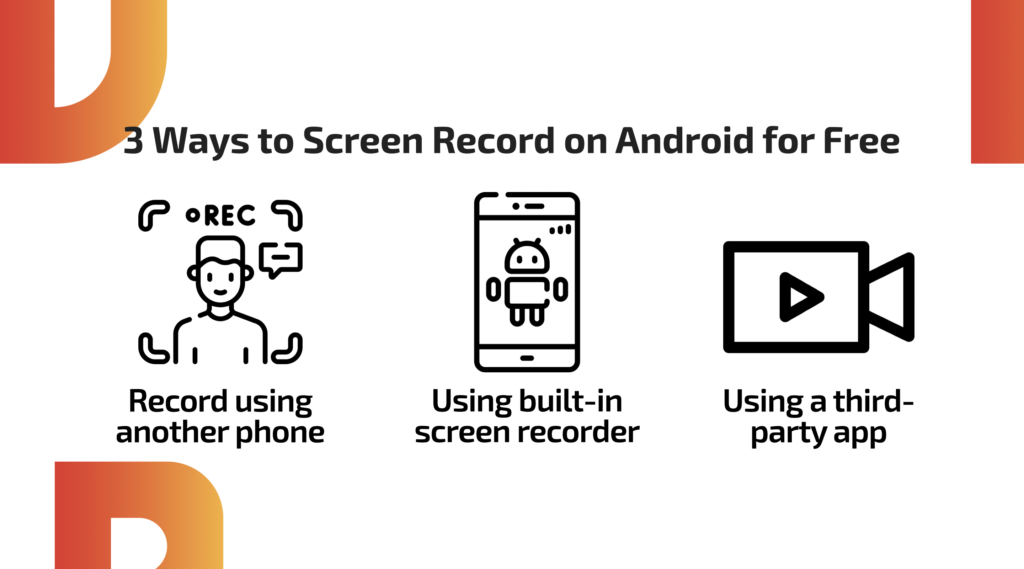 There are multiple ways to record screens on Android for free. But the ones listed below are the most common and best ways.
Record using another phone
Using a built-in recorder.
Using 3rd party app
Screen Record on Android for Free: Recording using another phone
One of the simplest ways is to screen record is by using another phone. But this isn't the best way you should choose as there is no guarantee of quality and other top features you are looking for in the free screen recorder for android.
In the case where you record with another phone, you may have to take note of the surrounding lighting and set-up, as this may affect the quality of your recording. For example, recording under the sun may result in shadows and reflection glare. These issues have to be considered.
Screen Record on Android for Free: Using Built-in recorder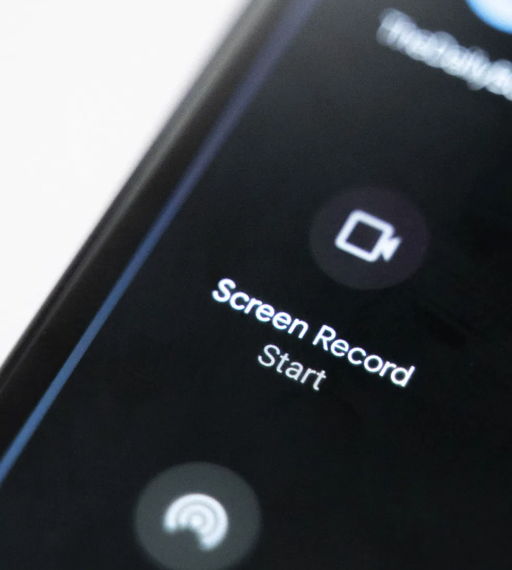 One of the recent updates in the Android device was the addition of built-in screen recorders. Most Android users do not know about it, and the chance is high that most users may overlook this native screen recording feature. It comes with basic features that allow you to capture video with or without audio on your system automatically with just one click. You can easily create videos of many types, such as demo videos for your class project, YouTube guide video, and many more.
However, the biggest drawbacks of this method is that the device software you use must be supported by Android 11 and above. This may not work for older Android phone models running on other software versions. Using third-party apps is the best choice if you are looking for a free screen recorder for Android.
Third-Party Applications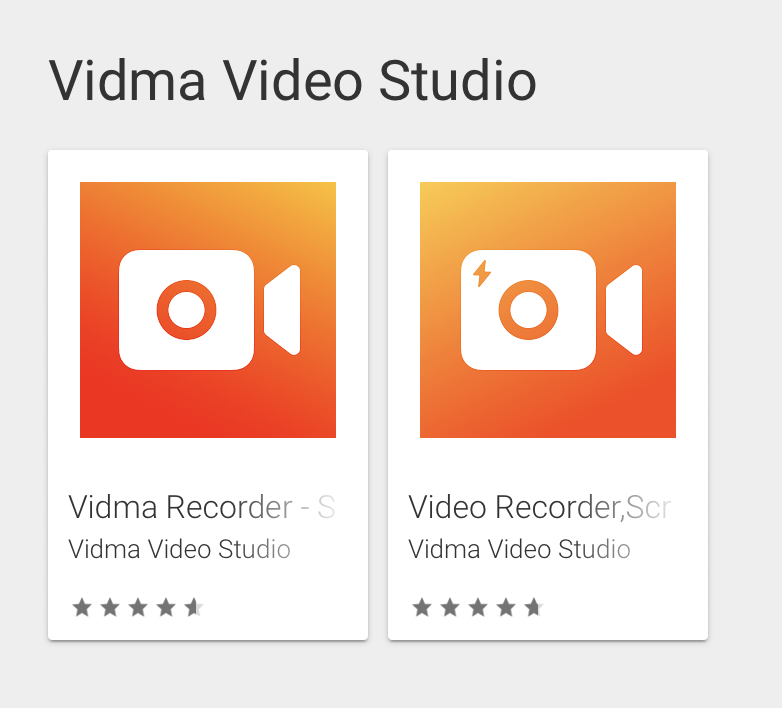 Many third-party apps are offering top-notch screen recording and video editing features for free on android devices. Yet still, it's not easy to select the reliable one as most of them may harm your device with malware and viruses and privacy issues. But to solve this problem, we are presenting one of the best top-rated free screen recorders for android that is the Vidma screen recorder.
What is a Vidma Screen Recorder?

Vidma is an Android screen-recording tool that helps users film their screens and allows the sharing of videos on various social media platforms. It is mainly aimed at gamers who wish to capture gameplay videos. Still, it is also well-suited for other applications such as recording tech demos, pre-recorded meetings, and video calls, among others.
Vidma offers you to capture your moments, create amazing and funny content for your YouTube channel, recording a zoom meeting and online lecture specifically in this lockdown situation.
Vidma also has a Lite version with almost all premium features available for older Android devices. Happy screen recording on android without a watermark! Suitable for any android device, Vidma Recorder Lite is small, simple, and practical.
How to screen record on Android for free?
Use Vidma with its brilliant features. Here's a quick list of the features that make Vidma a good screen recorder and video editor for Android users!
Free screen recorder for Android – This video recorder is free to use for all of its features. No subscription.
Screen recorder with audio – In addition to supporting gamers, vloggers, and storytellers, Vidma Recorder can also enhance business functionality by enabling communications through video as commonplace as email.
Video recorder without watermark – Do video watermark annoy you? Use Vidma to record screen recordings without watermark.
Facecam screen recorder – Utilize Vidma Video Recorder's mixed Facecam and Screen capture features to record your screen.
Screen recorder without lag – Videos recorded with Vidma Recorder run smoothly without lagging. With less memory usage, screen recordings can be easily paused or stopped.
Complete Privacy in Vidma Recorder – You can be assured that your recorded files are safe and private with Vidma Screen Recorder.
Share your work – Vidma Recorder lets you quickly export videos to Facebook or shares them with friends right away.
Final Words
We have rounded up the 3 ways where you can screen record on your Android. Taking a recording with another phone is the rudimentary approach that can be affected by the quality of the video recording and background settings. Bult-in recording for Android only works on phones with Android 11 and above.
Your best bet to a free screen recording experience that is trustworthy with no watermark will be Vidma. Both Vidma Pro and Vidma Lite are available for download on Google Play or as APK file.
Download Now: Vidma Lite | Vidma Pro
Check out Vidma: Facebook | Instagram | Twitter | GooglePlay | Website | Medium | Discord
Need more tips? Read all about it here!