Record and earn from your gaming moments on YouTube using Vidma Screen Recorder and Video Editor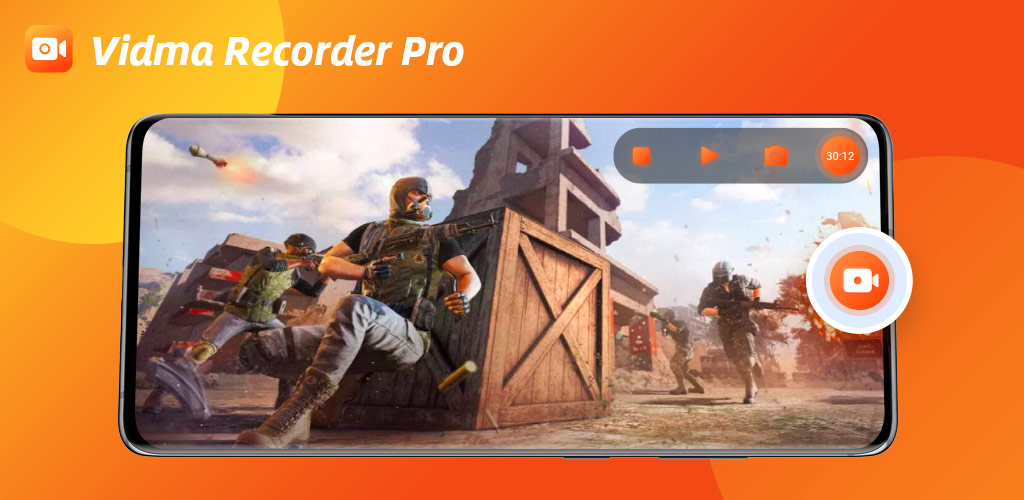 YouTube is one of the biggest and go-to video streaming platform where you can earn money from the platform if your content is getting subscribers and views. Some people even use the platform as their primary source of income by creating useful, informative, amusing, or even livestreams on the platform.
A Supporting Android Phone
For under $300, you can get a decent Android device with 4GB or more RAM, which can help you achieve the smooth performance in videography!
Get the YouTube Gaming App
One of the mandatory app you will need is YouTube Gaming. You can use it to stream your moment on your phone to your audience on YouTube.
Stable and Reliable Internet Connection
During livestreaming, the most important factor is your connection. A good connection ensures that your video and communication with your audience will be clear with no delays or lags.
Prepare Topics to Talk About
Besides preparing for the tools you need for the recording, preparing at least one topic to talk about during the recording process is crucial. Talk about the current hype people may see on the internet, so your content will not be monotonous and boring.
If you cannot livestream, perhaps recording a video and uploading the output on YouTube is the next best alternative. Vidma Screen Recorder is a lightweight app that allows you to record your gameplay without affecting the device's performance. You can even record yourself to show your reaction to the audience using the facecam feature —a feature you may not find in other built-in screen recorders.
Use an External Mic or Condenser for Better Audio Quality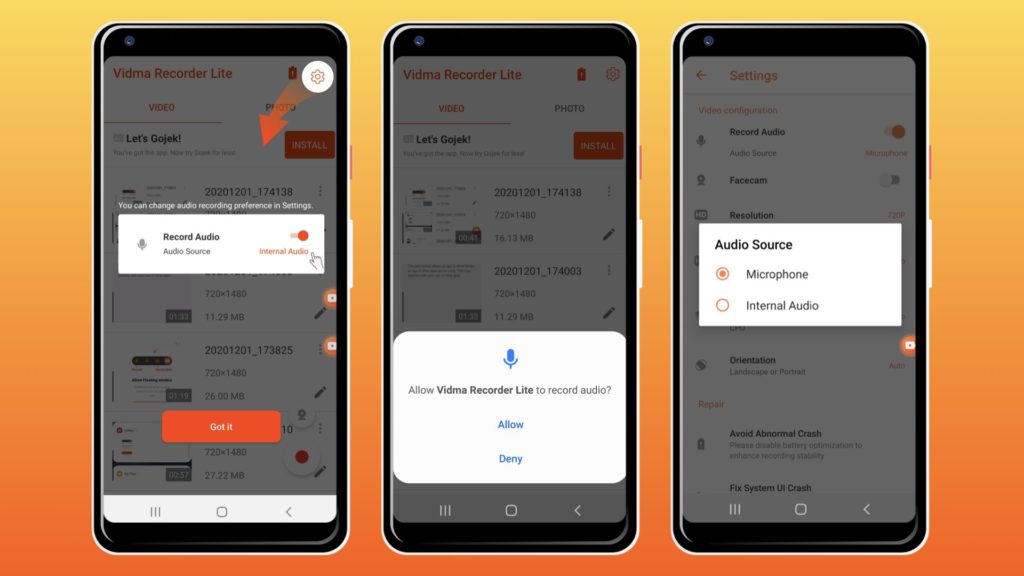 To avoid noise and unwanted disturbance from the surroundings, you will need a mic or condenser. However, if you have an Android 10 and above device, you can record both internal audio and external audio simultaneously, with the help of Vidma. You can read about it here.
Start With Topics or Games that People are Currently Talking About
Content creation relevant to the current situation, like lecture videos or playing popular games, can quickly drive more visitors to your channel. Getting viral in no time is not impossible. If you are one of the pioneers in creating content about a particular topic or playing a newly-hyped game, it can generate thousands of views and potential subscribers. Find your niche!
Edit the Video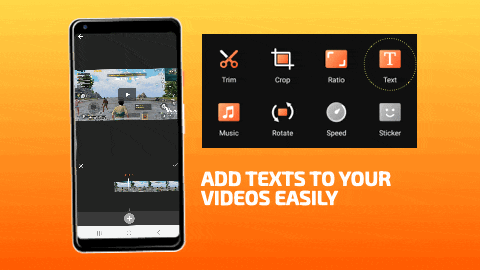 Unless you choose to livestream, you will need to edit the video as the final touch to your content before uploading. Vidma Screen Recorder comes with a built-in video editor – you can edit your recording right after you've finished recording.
Upload Video to YouTube
You can share it directly to YouTube on your Android phone.
Make sure you have to sign-in to your channel on the YouTube app.
Find the + button inside a circle at the bottom of the app.
Select your video from the gallery or file picker
Add the title with max 100 characters and the description with max 5000 characters.
Select your audience by choosing the "Yes, it's made for kids" or "No, it's not made for kids." Check this Help Center if you are not sure.
Tap the UPLOAD to publish your content.
Share your Channel and Video
Start to share with your family, friends, and acquaintances on your social media to promote your video. Create content consistently, get more views and subscribers, and you will be able to monetize your YouTube account in no time. Good luck!
Download Now: Vidma Lite | Vidma Pro
Check out Vidma: Facebook | Instagram | Twitter | GooglePlay | Website | Medium | Discord
Need more tips? Read all about it here!