Record any family or business meeting on Zoom, Skype or Google Meet with the Vidma screen recorder and editor
In the span of a little more than a year, our way of life has changed drastically. Working from home has replaced working from the office for many. Online meetings have replaced physical family gatherings. Schools have mostly moved to online classes. The way we connect both professionally and personally has also changed remarkably. In the time of COVID-19, the meeting room has been replaced by Zoom, Skype, Google Meet and other services.
COVID-19 and tele-conferencing has changed what social etiquette means in the workplace. Sometimes it is useful or even necessary to record an online meeting, if you need to reply or evaluate pertinent issues, or even keep cherished moments as memento.
Vidma Recorder is a free Android app that allows you to record and edit online meetings on various platforms and services, all in crisp, high-quality recording up to 1080p at 60fps, using either internal or external audio. Our app is completely free without any time limit or watermarks on your recordings. Vidma Recorder is perfect for both business and personal use.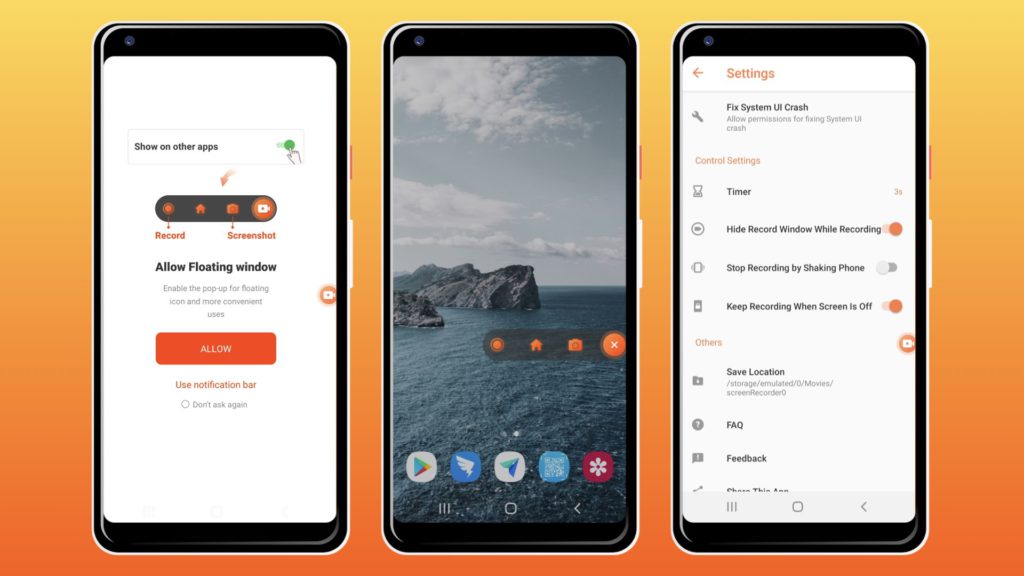 Vidma is easy to use, for people of any age. To begin recording, you start your meeting on any service or platform and click on the notification bar button. You can even opt for a more fuss-free over-app floating options window to start your recording. While recording, the buttons on the notification bar or the floating window will be hidden automatically, so they will not hinder your online meeting. To stop recording, you shake your phone.
When you play back your recorded meeting, you might not be delighted with the result. Perhaps you only want to send a snippet of your meeting instead of the whole, substantial recording you have made. The handy editor tool allows you to trim the beginning, middle and end parts of your recording. You can also adjust your recording speed – for example, people were speaking very fast, you can easily slow it down. Vidma also allows you to rotate and crop the screen. This is useful for when someone does not want to appear in the video because of privacy reasons.
At Vidma Recorder, we aspire to make our product easier and convenient to use. We'd love for you to share any feedback or suggestion with us!
Download Now: Vidma Lite | Vidma Pro
Check out Vidma: Facebook | Instagram | Twitter | GooglePlay | Website | Medium | Discord
Need more tips? Read all about it here!